Pantsuit District Kickoff Party!
February 18, 2017 @ 6:00 pm

-

9:00 pm

EST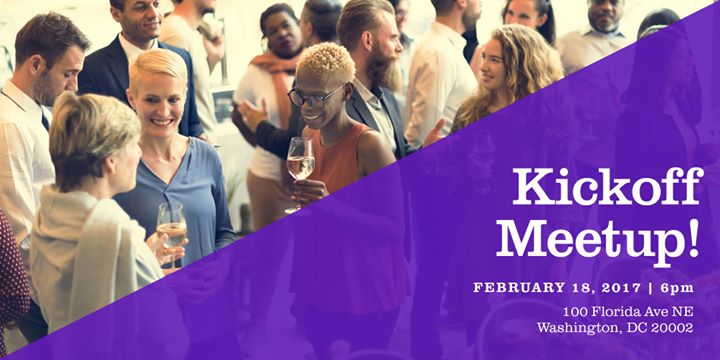 Pantsuit District invites you to JOIN US! at our premiere kickoff meetup event, on Saturday, February 18, from 6-9pm.
Tickets: https://tinyurl.com/pantsuitkickoff
TENTATIVE AGENDA:
1. Welcome Speech – Introduction
2. Pantsuit Panel – Pantsuit District admins will take the floor to lead discussions about how they turn their passion into action at Pantsuit District. There will be a Q&A session at the end.
3. Breakout Groups – We breakout into small groups, led by admins, to discuss our stories, our individual goals, and how we can each individually walk away with an action plan.
4. Silent Auction – Description TBA
Pantsuit District is a DC-based non-partisan organization dedicated to fighting for human rights, gender equality, and social + economic justice. Our group promotes forward-thinking policies on the Federal, state, and local level; and organizes action on the ground in Washington, DC. In addition, we help our members and affiliate organizations achieve their goals by connecting them with local political resources here in DC.
Pantsuit District has advantageously expanded, and we're celebrating our growth!
Tickets start at $15, and 100% of profits will go right back into organization development, via: website costs, LLC + Nonprofit filing fees, trademark fees, software creation and updates, events, Call-to-Actions, and other miscellaneous supplies. Tickets will include wine, beer, and light snacks.
Tickets will also be available the day of the event for $25 and at the door for $30 on the evening of our kickoff party!
All Ticket Sales are Donations To Pantsuit District.
Our Fundraising Kickoff Event is taking place at 100 Florida Avenue NE Washington, DC, 20002. There will be the opportunity to meet with and speak to several of our administrative members, and information about membership and committees and how to get involved in action.. Bring your friends, family, comrades, questions, and energized spirit – ready to take action. Oh and, there will be snacks and drinks of course! As well as a silent auction!
Show Up. Dive In. Stay At It.
Hope to see you all there!