CORONAVIRUS IN THE US TERRITORIES
As the entire world deals with the crisis brought by the spread of the SARS-CoV-2 virus of the coronavirus family, and the COVID-19 illness, media outlets have focused on reporting cases in the United States. However, oftentimes they fail to include the US territories in their maps and graphics, hence why we are providing this simple dashboard with the data of cases in the territories.
Data from The New York Times, based on reports from state and local health agencies. Data updates at least once a day around 2:00 pm Eastern Time (ET), and usually contains information up until yesterday. Counts for Guam include cases reported from the USS Theodore Roosevelt.
Timeline of cases in the territories
NOTES:
American Samoa remains as the only jurisdiction in the United States without a confirmed case and as such does not have its timeline graph.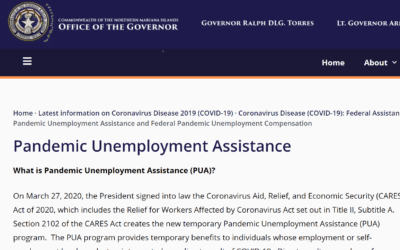 After a series of delays, the first round of the Northern Mariana Islands' Pandemic Unemployment Assistance (PUA) landed in around 300 bank accounts on Friday, July 17, with 1,000 more checks distributed the following day and 5,000 set to go out over the next week....