CORONAVIRUS IN THE US TERRITORIES
As the entire world deals with the crisis brought by the spread of the SARS-CoV-2 virus of the coronavirus family, and the COVID-19 illness, media outlets have focused on reporting cases in the United States. However, oftentimes they fail to include the US territories in their maps and graphics, hence why we are providing this simple dashboard with the data of cases in the territories.
Timeline of cases in the territories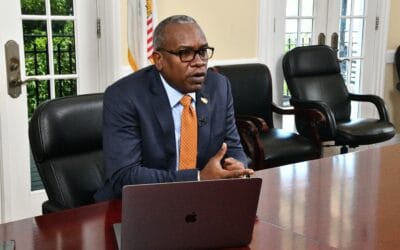 At a press conference on Thursday, July 15, at the Public Finance Authority on St. Thomas, Governor Albert Bryan Jr. (D) issued new protocols for travel between the British Virgin Islands and the US Virgin Islands regarding proof of a negative COVID-19 test for entry...